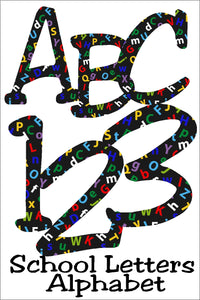 School Letters Alphabet
Create great party decorations and gifts with this fun School letters alphabet.
Alphabet comes as a png clip art set with a transparent background. Each letter is it's own graphic.  Each letter has a black background with colorful letters.
Letters available are A-Z. Numbers are 0-9. Also included is an exclamation mark, comma, quotation mark, question mark, and period.